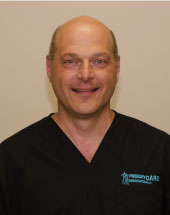 William W. Davito
DO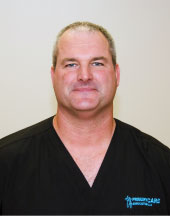 Mark D. Erhardt
DO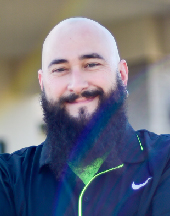 Daniel Holdman
MD
Dr. Bill Davito was born in Ft. Wayne, Indiana but grew up in Bixby, Oklahoma. He attended the University of Tulsa where he earned his Bachelor of Science degree in Biology. He then attended Oklahoma State University and earned his Doctor of Osteopathy degree in 1993. His training continued through 1996 and he completed his residency in Family Practice. Dr. Davito is board certified in Family Practice.
Shortly after completing residency, Dr. Davito came to Bartlesville in 1996 to establish his practice. He enjoys the small town atmosphere and the quality of life that Bartlesville has to offer. Dr. Davito and his wife Donna will soon be empty nesters with both their daughters starting college, allowing them time to enjoy more backpacking in the wilderness.
Dr. Erhardt attended the University of Michigan, Ann Arbor, on a full athletic scholarship in football and obtained his undergraduate degree in Psychology. He also attended Edinboro University of Pennsylvania where he successfully finished a Masters Degree program in Biology. Dr. Erhardt then completed his academic medical education at Lake Erie College of Osteopathic Medicine in Erie, Pennsylvania.
Dr. Erhardt received his residency training at Ghent Family Practice in Norfolk, Virginia and his General Surgical Internship at the Naval Medical Center in Portsmouth, Virginia. He has had military training as Senior Medical Officer/Medical Department head and was an Undersea Diving Medical Officer providing medical support services for 1,500 Naval Special Warfare personnel.
Danny Holdman was born in San Antonio and was raised in Poteau, OK. He worked as a paramedic while studying at East Central University in Ada. He and his wife Shelly both attended medical school in Sint Maarten at the American University of the Caribbean with clinical training in Waterford, Ireland and Detroit, MI.
Danny returned to Oklahoma for residency training with the OU School of Community Medicine and completed his training at Jane Phillips Medical Center as Chief Resident. He has extensive practice in Emergency Medicine and currently serves as the Medical Director for SAFE-NOW, a non-profit organization serving victims of domestic violence. An outdoor enthusiast, Danny is looking forward to spending more time with his family and getting involved in the Bartlesville community.
Dr. Sherrock is a graduate of the University of Texas Southwestern Medical Center. She attended Southern Methodist University, Dallas, Texas where she obtained her undergraduate degree in Chemistry.
Dr. Sherrock received her residency training at the McLennan County Family Practice Residency in Waco, Texas. She is certified with the American Board of Family Practice as a Diplomate.
Dr. Vaclaw is a graduate of the University of Oklahoma College of Medicine. He attended the Brigham Young University in Provo, Utah and the University of Oklahoma where he obtained his undergraduate degree in Zoology.
Dr. Vaclaw received his residency training at the OU Family Practice Clinic in Tulsa, Oklahoma. He is certified with the American Board of Family Practice as a Diplomate and ISCD Certified Clinical Densitometry. He is fluent in Spanish.
After graduating with Honors from Bartlesville High School in 1991, Dr. Simmons attended the University of Texas at Austin, receiving his B.S. in Biochemistry. He then went to the University of Oklahoma College of Medicine, receiving his M.D. Degree before moving on to the Central Texas Medical Foundation where he attended residency and served as Chief Resident in 2002.
Dr. Simmons provides highly personalized care for each of his patients. Dr. Donald Simmons and his wife, Ann, both attended high school in Bartlesville and are excited to be returing to our city. They were previously living and working in North Texas but returned to Bartlesville to be closer to family.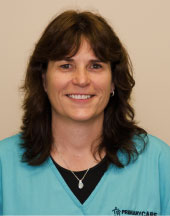 Elizabeth R. Sherrock
MD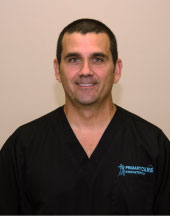 M. Ryan Vaclaw
MD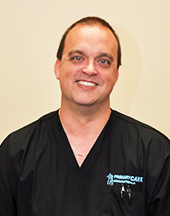 Donald Simmons
MD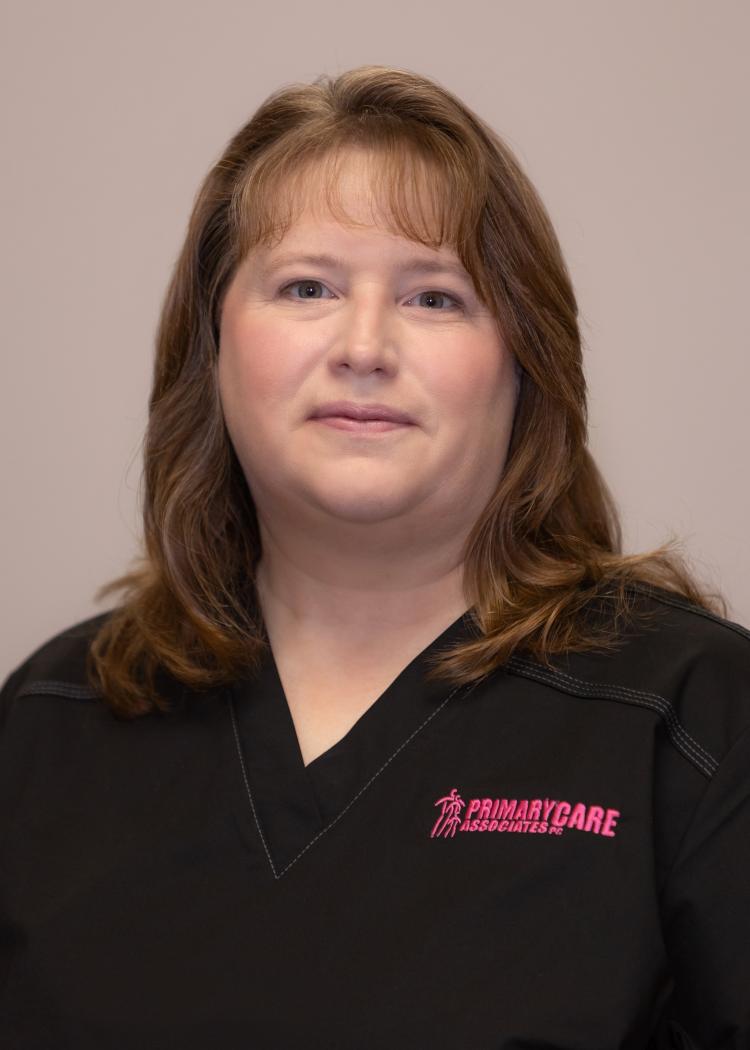 Ellen Conn
Nurse Practitioner
Ellen Conn has over 25 years of nursing experience with the last 2 years serving as a Nurse Practitioner. Her experience includes working within the health department, school nursing, bedside nursing in a hospital setting, and home health care for adolescent to geriatric populations. Her experience as a Nurse Practitioner extends to women's health and public health. She has been married for 26 years and has 5 children, ages ranging from 17 to 29, and 5 grandchildren, ages ranging from 7 months to 9. Ellen is looking forward to continuing her work in our community as a Nurse Practitioner.